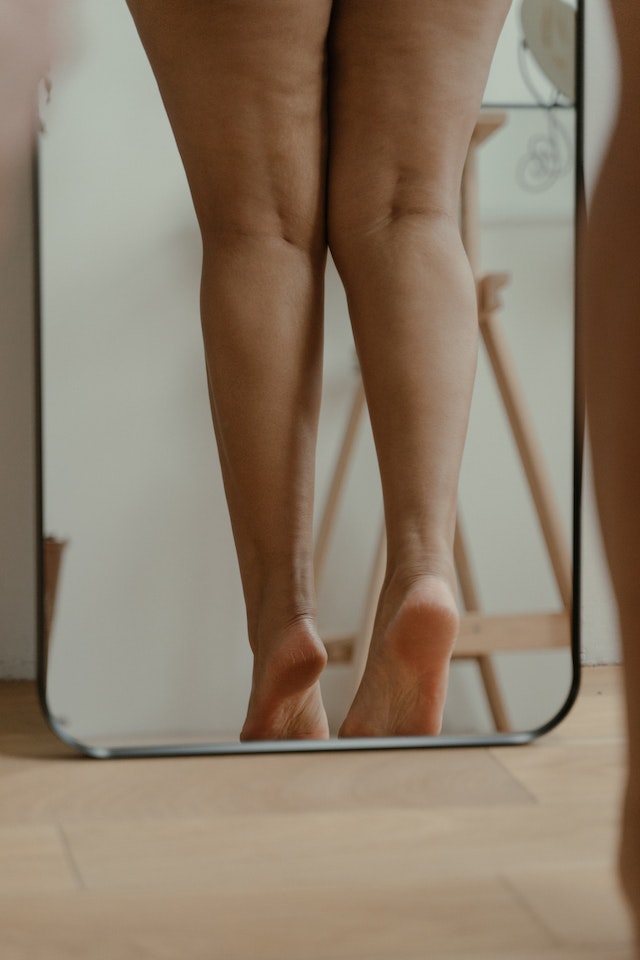 At Write Collective, we offer affordable medical content writing services. Explore a sample of work from our medical content writers below.
What Are the Main Causes of Cellulite, and How Can You Get Rid of It?
Cellulite is a common cosmetic condition that affects up to 90% of women and 10% of men. It's caused by collections of fat that press against the connective tissues beneath the skin, creating a dimpled, cottage cheese-like texture. You might find cellulite on your thighs, buttocks, abdomen, and even your breasts. But what are the main causes of cellulite — and is it possible to get rid of it?
Suspected Causes of Cellulite
Although the exact causes of cellulite are unclear, researchers have discovered that certain factors will affect whether you develop the condition.
Genetics
Cellulite requires certain genes for its development. The genes most strongly associated with cellulite are those that affect your:
Metabolism

Distribution of fat under the skin

Circulatory levels
A research study showed that two genetic variations were present in participants who had cellulite. This result might tell you something you already knew: If your mother and grandmother had cellulite, you will likely have it, too. 
Diet and Lifestyle
A diet that includes too many carbohydrates, fats, sugars, and salts and not enough fiber can lead to a higher risk of developing cellulite. 
Although slim people can also have cellulite, it is most noticeable in those who have excess fat. 
Smoking, a sedentary lifestyle, and standing or sitting for many hours at a time can also increase your chances of developing cellulite. 
Hormones and Age
Insulin, estrogen, noradrenaline, prolactin, and thyroid hormones all play a role in the development of cellulite. 
As women approach menopause, estrogen levels decrease, resulting in a decrease in blood flow to the connective tissues (collagen) under the skin. This reduced circulation means less oxygen reaches the collagen, weakening it. At the same time, lower estrogen levels also cause fat cells to enlarge. 
Fat deposits start to push against the weaker connective tissues, creating the dimpling of cellulite. 
Sex
Scientists believe the way the layers of fat beneath your skin and your skin's connective tissues interact is one of the main causes of cellulite. 
In women, the fat cells and connective tissue in the layers just beneath the skin are arranged vertically, making the fat more visible. 
In men, the collagen layer forms in a crisscrossed pattern, making it more difficult for fat deposits to protrude into the layer of skin. 
Cellulite Treatments
Whatever the exact cause of your cellulite, there are effective treatments available. 
Cryolipolysis
Cryolipolysis (CoolSculpting) is a non-invasive treatment that works by freezing fat cells. Because fat cells are more susceptible to cold temperatures than the surrounding cells, the treatment ruptures them so your body can eliminate them. 
Your lymphatic system helps your body absorb the fat cells, allowing you to use them for energy. 
Ultrasound
Ultrasound is another non-invasive cellulite treatment option that uses sound waves to eliminate fat in your thighs and abdomen. A handheld device transmits sound waves at a specific frequency, creating microscopic vacuum bubbles in the fat tissue. The bubbles increase in size and then collapse, damaging cell membranes. 
Your lymphatic system then eliminates the ruptured fat cells. 
One other crucial benefit of an ultrasound cellulite treatment is that it can help increase circulation in the treatment area, which strengthens collagen and thickens your skin. 
Laser and Radiofrequency Treatments
Ablative lasers can also treat cellulite. Some use heat to break down the fibrous bands that bind the fat while stimulating the production of new collagen. More collagen in the area means thicker skin, which can reduce the appearance of cellulite. An ablative laser of this kind can offer results that last from six months to a year. 
Nonablative lasers are less invasive and can help tighten your skin in the treatment area, usually using heat. These laser treatments generally need to be repeated more frequently than ablative procedures to maintain results. 
Carboxytherapy 
Carboxytherapy is a procedure that involves introducing carbon dioxide gas under the skin. It increases circulation, which helps reduce the appearance of cellulite while boosting collagen and elastin production. 
The pressure of the carbon dioxide gas used in carboxytherapy has the added benefit of reducing localized fat. 
Endermologie
Endermologie involves a deep tissue massage performed with a vacuum-like device that lifts your skin. Vibrating rollers break up fat deposits, stimulate circulation, and boost collagen production. 
Vacuum-Assisted Precise Tissue Release
An innovative treatment known as vacuum-assisted precise tissue release breaks down the bands of collagen that make the cellulite so visible. It uses a device with small blades that cut these bands, allowing the skin tissue to lift and eliminating the dimpled appearance of cellulite. 
Injectable Treatments
Injectable treatments like QWO contain enzymes that break down the collagen bands that cause dimpling. QWO is particularly effective in treating cellulite in women's buttocks by redistributing fat and boosting collagen production. 
Cellfina
Cellfina is a minimally invasive procedure that uses a needle to break down bands of collagen. The Cellfina device gently suctions the skin up so that a needle can be gently inserted a few millimeters beneath it. 
Results can appear quickly — often just a few days after treatment. They can last as long as three years. 
Topical Treatments
Some topical creams work to reduce the appearance of cellulite. Retinol creams thicken the skin to make the dimpling of cellulite less noticeable. In addition, some caffeine treatments can dehydrate fat cells, making them less visible. 
Get Rid of Your Cellulite
If you have cellulite and want to get rid of it, you can choose among a range of effective non-invasive and minimally invasive treatments. Turn to professionals who will assess your overall health, determine the degree of cellulite you have, and recommend the treatment options that will offer the results you want. 
Enjoy smoother and more beautiful skin with a trusted cellulite treatment from a skin care professional.