How to Create and Run a Successful Education Blog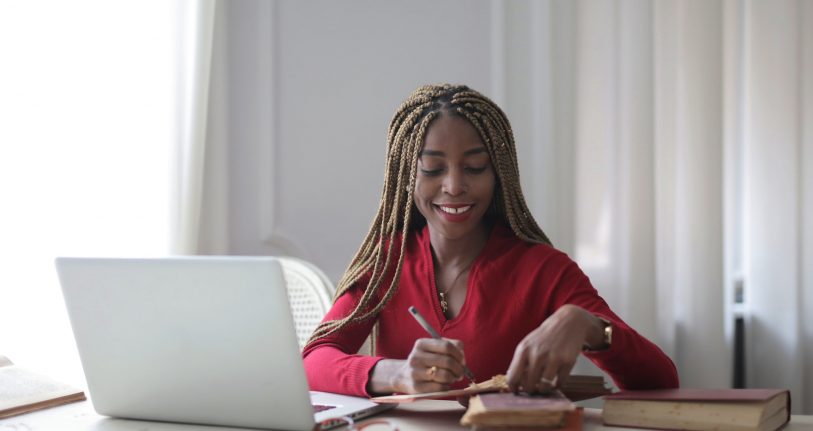 Are you thinking about starting an education blog? If so, you'll need to be prepared: Education is an enormous industry and a diverse subject, with most people across the country connected to it in one way or another. 
Trillions of dollars are spent by governments around the globe on education, not to mention what families and individuals pay for college, private school, and supplemental educational services. 
Academic content creation is personal; education is familial, communal, institutional, industrial, economic, and political. To get started with your blog, you must first decide what area of education you will write about. Then you'll need a strategy for marketing and making it a success.
Find Your Niche
The options are almost endless when it comes to education. But if you are contemplating starting and running an education blog, you likely have a pretty good idea of what you want to discuss. 
Will you write academic blogs about colleges and universities? Helpful content for tutoring companies? Maybe you're considering starting a content writing agency or expanding your current company to include SEO blog writing services. 
Before getting your blog up and running, you must have a firm idea of what part of the educational universe you want to speak to.
Identify Your Target Audience
Your blog can have a general sweep of educational topics, but the challenge then becomes finding your audience. The odds are good that you'll need to specialize in a certain area to generate a solid readership base. 
For instance, the massive homeschooling community in the United States supports dozens of successful homeschool blogs, YouTube channels, podcasts, and other platforms. If your blog specializes in topics related to homeschooling, you could plug into that large audience.
However, homeschooling itself is a broad category, so you may want to customize your blog to focus on science, math, or the arts, for example. 
Alternatively, your blog could specialize in a certain age group instead of a particular type of schooling. For example, you could write about the challenges parents face in helping their high school students focus and prepare for college, whether they are homeschooled or go to public school.
Take plenty of time to find your niche, and think strategically about how you want to define your identity as a blogger. The theme of your blog, along with the style, presentation, and content, will determine what kind of audience your blog appeals to.
Market Your Education Blog
Once you choose your blog's subject matter, it's time to put it all together and build up your audience. Writing relevant and engaging content about education is critical, but it won't get you too far unless you effectively introduce readers to your blog. After all, what good are blogs for schools if no one knows they exist?
After building your site, you'll want to cross-promote it on social media platforms. Facebook, Twitter, and Instagram may be good venues to draw attention to your blog. Use social media content to bring audiences to you!
You can also take advantage of forums that deal with educational topics — but don't just start spamming conversations with links to your blogs. Engage with communities on Reddit and other sites where people are talking about relevant topics, and find opportunities to naturally share links to your site. As you build up credibility with your comments on these threads, people will be more inclined to pay you a visit.
Another great way to establish your authority while expanding your reach is to publish guest posts on other blogs. This step requires reaching out to established blog managers and persuading them to publish your work.
Many companies, websites, and fellow bloggers are happy to publish guest blogs if a contributor has material that adds value to their platform. As readers visit your posts, engage with them in the comments section and actively solicit feedback and visitor ideas. Think in terms of creating a community around your blog, and watch as that community grows!
Powerful Content Marketing Made Easy
The best way to get the word out about your blog or business is to leave it to the pros so that you can focus on more important things! Reach out to the team at Write Collective to learn more about our content writing and marketing packages.